Rates, Reservations & Policies
Rates
This 4-bedroom, 3-bath home, overlooking Yellowstone National Park, and sleeps up to 10 persons.
(We have special rates for off-season, solo travelers, couples and small groups.)
$695 per night*
(May through October)
Flexible pricing*
(November through April)
$175 Cleaning Fee
Payment Methods:
Cash, Master Card, Travelers Checks, Visa
*We have flexible pricing for off season and longer stays.
Please call to inquire.
406.223.7939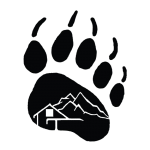 "5 stars. If you are looking for the perfect getaway in the mountains near Yellowstone with friends and/or family, this is it! The cabin is stocked with everything you may need, and the views are breathtaking. There are hiking trails just down the road. We saw countless deer and elk. We will definitely be back." Alison French, NY
Policies
Lodging Reservation Deposit
A deposit in the amount of half the total rental fee is required to secure a reservation. Payment may be made by personal or business checks, Visa or MasterCard.
Payment of Balance
The remaining balance of half the total rental fee, along with Montana's 8% State Accommodations Tax, is to be paid no later than 30 days prior to the first day of your reserved stay.
Security Deposit
A security deposit of $500.00 is required and may be used to cover the cost of any damage to the property or theft of items from the property. It may also be used to cover cleaning costs if ore than the normal cleaning is required after your stay. Montana law requires that if, within three (3) days of guest departure, the cleaning personnel have detected no problems, the full amount will be refunded to the guest. If problems have occurred, the owner will determine what portion of the security deposit will be retained and the balance refunded.
Check-in and Check-out Times
Check-in time is 4:00 pm and check-out time is 10:00 am. These times are necessary to allow for cleaning and laundry to be done between guests. Whenever possible, we are happy to honor requests for earlier check-ins and later check-outs.
Our Pet Policy
While we understand how much you love them, PETS ARE NOT ALLOWED except under special, pre-arranged circumstances. An additional pet deposit of $500.00 is added to the security deposit and a cleaning charge of $50.00 per pet is added to final rental price. All pets must be approved in advance and listed on the guest agreement.
Smoking Policy
ALL LODGE PROPERTY IS NON-SMOKING…inside and out!
Cancellation Policy
If it is necessary to cancel your reservations, you will receive a full refund of your reservation deposit, minus a $100.00 cancellation fee if the cancellation is made 60 days or more prior to the planned arrival date. If a cancellation is made less than 60 days prior to your planned arrival, your reservation deposit cannot be refunded unless we are able to rent the property for that period of time. In this case, we can return your entire reservation deposit minus the $100.00 cancellation fee.