Welcome to your home-base for Yellowstone National Park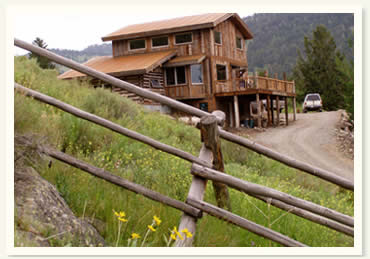 For over 10 years, Yellowstone Vacation Rentals has offered unique, professionally managed, lodging in Gardiner, Montana. Located just a few short miles from the north entrance to Yellowstone National Park, our expansive cabin (and, coming soon, yurts) is nestled in the middle of the Absoroka National Forest.
Our cabin, best known as Sunny Slope Lodge, is a hand-built log home with an expansive deck for viewing exquisite vistas inside of Yellowstone National Park. This 4-bedroom, 3-bath home sits near enough to hear Bear Creek and sleeps up to 10 persons. (We have special rates for solo travelers, couples and small groups.)
Enjoy a woodsy, comfortable and roomy place to call home during your Yellowstone vacation.
Adventures in Yellowstone
Our cabin is located in an ideal location for Yellowstone touring, sightseeing and wildlife watching. Natural hot springs, horseback riding, fly fishing, wolf watching, rafting, hiking, even museums and gourmet dining are less than 30 minutes away. During the winter months, you can snowshoe or cross country ski from the cabin, take a snow coach or snowmobile tour into Yellowstone or head out on a truly unique dog sledding adventure.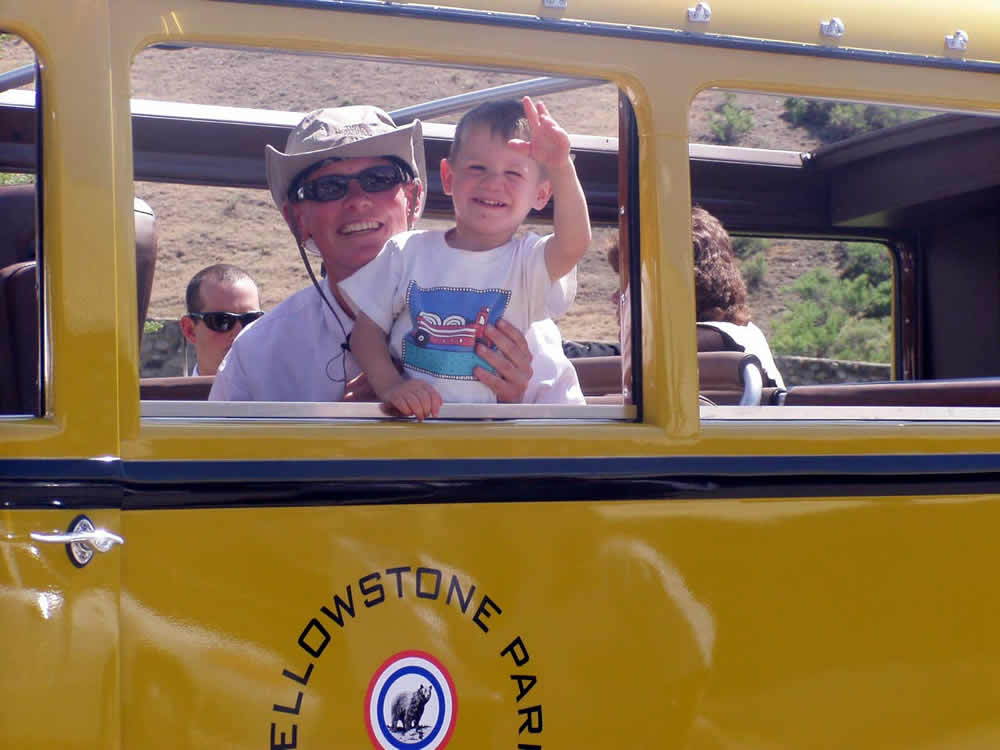 Customized Yellowstone Vacation Packages
In addition to lodging, we can include Yellowstone activities to create a complete vacation package. Our vacation packages include loads of local insight and information on everything from rafting, horseback rides, zip line, cowboy cook-out, restaurants, hikes, scenic drives, and fly fishing . We can also accommodate any special needs such as groceries upon arrival. Please ask us for whatever might make your vacation special to you and your family. We will try our best to accommodate you.